Everyone wants to know tricks of ANY professional trade.  Google it and  there are millions of tips and tricks on "How To" like a pro from painting a room to sewing, to singing.  Why do you think professional athletes get so many promotional deals, or professional musicians get signature instruments?  Everyone wants to know what's in the professional's arsenal that separates their level of achievement.  Well, Real Estate Agents aren't rock stars or athletes but we could certainly find them a home to be happy in for years to come!
When it comes to house-hunting, the amateur dabbler can get pretty far these days with tools like Zillow and Trulia.  But, Real Estate Agents are like diamond appraisers, just because you have a magnifying glass, doesn't mean you can tell a diamond from a cubic zirconia.  We can. To the untrained eye, a home can be a beautiful diamond, with granite counter tops and a spa bathroom, but we can tell you with a trained eye where the flaws are.
When it comes time for a Real Estate Agent to buy their own home, what is it that they consider?  Honestly, it's everything that we tell our clients to consider.  
Something you can grow into.
Take out your crystal ball and make an educated guess on what lies ahead for your future.  You may not be thinking about kids now, but on average a buyer stays in their home for about 10 years before selling according to NATIONAL ASSOCIATION OF REALTORS® data.  Which means you may not be thinking about school districts, pools and parks now, but you could be moving sooner than you think if you don't.  
Always maintain your priorities.
Just because a nice, flashy home has beautiful granite or an outdoor kitchen, doesn't mean you'll enjoy the extra 25-minute drive it takes to get there or the extra $1,000 you have to shell out a month.  Location and price are kings in Real Estate and top priorities among buyers.  Yes, you may be DYING for that steam bath, but remember, you can always add the extra stuff in later…when it fits your budget.
There's more than just meets the eye.
Again, don't be fooled by the new renovations that match your style perfectly.  The to-die-for tile backsplash and the 100-year-old reclaimed oak fireplace mantle that was taken from the tobacco factory downtown won't pay your maintenance costs.  Dig a little deeper into what the previous owner put into their renovations.  How old is the roof?  When was the last time they replaced the water heater, does the landscaping have
proper drainage
?  Ultimately these factors could end up costing you A LOT in the long run.   If the yard isn't properly sloping you could end up with a flooded or moldy basement, a water heater costs a pretty penny, and many homeowners have to take out a line of credit to get their roofs repaired.  It's as basic as a lesson everyone learned in kindergarten, don't judge a book by its cover.   Tagging along with your home inspector can really give you an insight into
potential problems
.
A Single-Family home isn't for everyone.
Lifestyle is a big factor in homeownership.  Pets, kids, and career all play a hefty role in what we look for.  If you have a busy career, travel a lot, juggling multiple schedules or all of the above, you might not have time for all the maintenance of owning a single-family home.  Not everyone wants to spend a Saturday doing yard work (no kidding)!  There's still a homeownership option for those busy buyers without all the fuss— a condo!  There is a growing market for condo ownership that offers all the functionality of a home without the time-cost of maintaining it yourself.  However, the payoff can take the form of extra dues or HOA fees, just make sure you and your Realtor review the by-laws before signing the dotted line.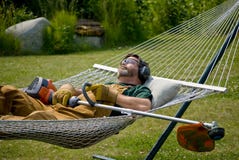 Think about the future of your home.
It's no surprise that Realtors often factor in Resale to their buying priorities.  If you buy the most expensive house on the block, it's going to be hard keeping up your higher price when it comes time to resell if it's above the median value of the homes surrounding it.  Not to mention the "unfixable flaws" such as high-traffic noisy areas, vacant lots, bad school districts, etc.  The same thing goes for unique features that you may find charming but limits your pool of potential buyers.  Unique features include things like built-in pools or log cabin siding in a mostly vinyl siding neighborhood.
However, if resale is the only piece of the puzzle that doesn't fit, it may behoove you to follow the very first tip and maintain your priorities.  If it's a home that meets all your criteria and will make you happy for a long time to come, resale may be the compromise.
Bonus
There's a trend we're seeing in housing and it's multi-generational living.  Having an in-law suite is becoming more and more popular.  Whether it's an addition with an entirely separate entrance or just a first-floor master, these are features that can really pay off, even if you don't use them right away!  First-floor master suites can always be used for those buyers considering retirement in their future, and additions can always be rented out for extra income! 
WandaFears, Realtor ABR CRS GRI WCR
Richmond, Va. Long and Foster Realtors

www.wandafears.com
wanda@wandafears.com

804-909-2777
www.facebook.com/wandafears